Ever dreamed of starting your own record label? Nikolaj Jacobsen from Copenhagen, Denmark, is hardly of the dreaming kind. He simply does what it needs to make his dreams [read: plans] come true.
Together with a companion, Nikolaj founded "Raw Birth Records" in early 2012 and has by now released 3 EPs and Demos and one full length. Upcoming releases are another demo and a second full length. To find out what it takes to get things started so smoothly, we visited him in the headquarters of his new enterprise – his own place.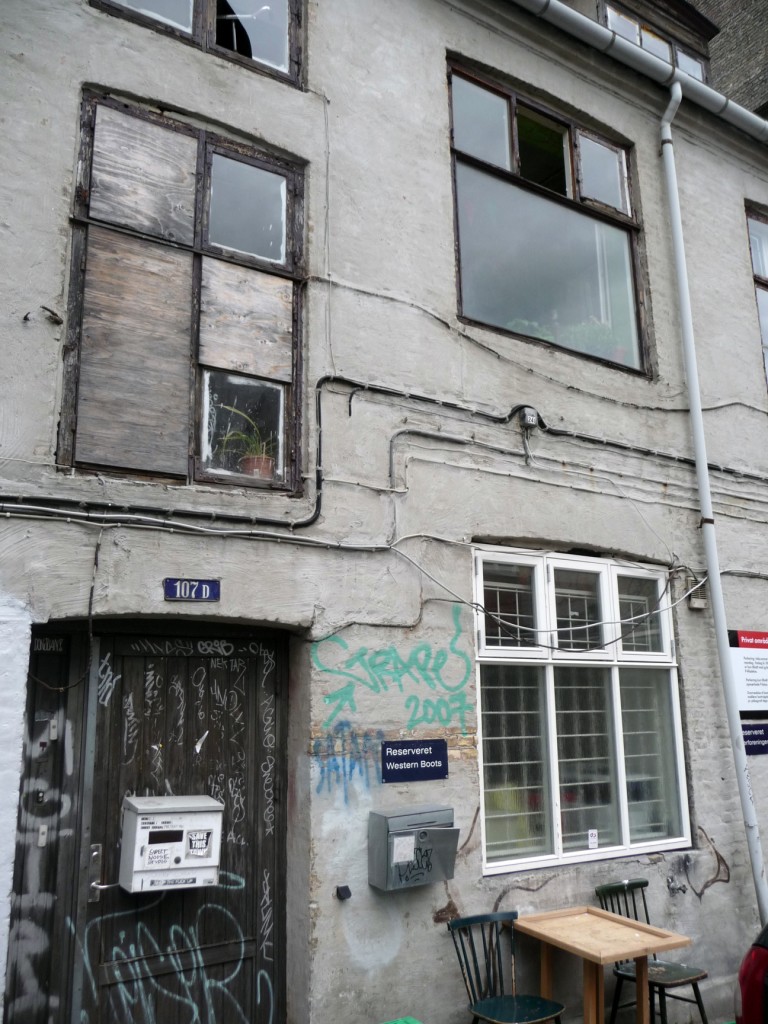 Nikolaj lives in an attic flat in one of Copenhagen's oldest houses, which dates back into the 17th century. Even the backyard where we finally find the hidden entrance to Nikolaj's lair breathes of a vibrant creativity, with its old, slightly dilapidated buildings and the various signs saying "recording studio" or "drum school". A steep staircase leads up into his cosy flat under the old roof of the half-timbered house, were a motley array of flea market furniture and a heavy iron stove evoke the charm of a fin-de-siècle artist's home.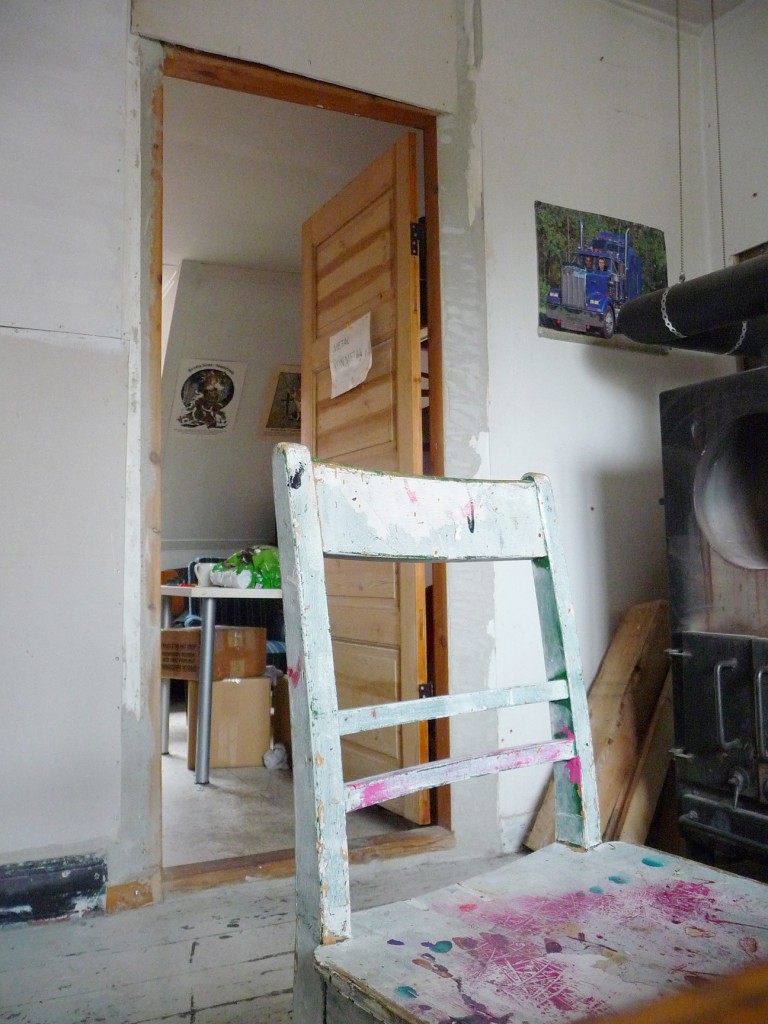 Boxes packed with records pile under Nikolaj's desk, posters and flyers cover the walls, and plastic bags stuffed with T-shirts and other merch articles are put wherever space allows it. We make ourselves comfortable at the kitchen/living room table, while Nikolaj pours us a cup of strong coffee and starts talking freely about everything related to Raw Birth Records.
Empress: Could you introduce Raw Birth Records (RBR) in short?
Nikolaj: RBR is a Copenhagen-based record label run by me and my partner Victor. We release the music were passionate about on vinyl and cassette tapes.

Empress: There are like a million record labels out there – so why did you want to start your own label?
Nikolaj: The idea to start RBR came in winter 2011, when and the singer of Dead Instrument and I were talking about why their latest recordings from 2008 had not been released yet. The answer to that could only be that as good as they are grinding, as bad they are getting shit done regarding their band. So Jacob and I decided to release it ourselves and start a record label. As time went on Jacob decided to focus on playing music, and I hooked up with Victor and we started to talk about the concept for our new label. We soon found out that we weren't into doing a "sludge only", "grind only" etc. label. We wanted a have concept that could include all kinds of musical genres, so we put this text on our blog: "Our main focus will be  releasing fast and raw, slow and ugly, distorted and disturbing music". I think we have hit that description pretty well with our release nr. 5 that came out yesterday at the Ktown Hardcore Fest [Dogmatist's Demo "Obedience"]

Empress: Could you explain the name Raw Birth Records – "raw birth", does that stand for something like a "difficult birth"? Were there any greater difficulties you had or still have to face?
Nikolaj: No, it doesn't mean "difficult birth". Every release is a birth of some sort, and since all the releases we planned to do from the beginning were newer bands, we thought the name would fit quite well.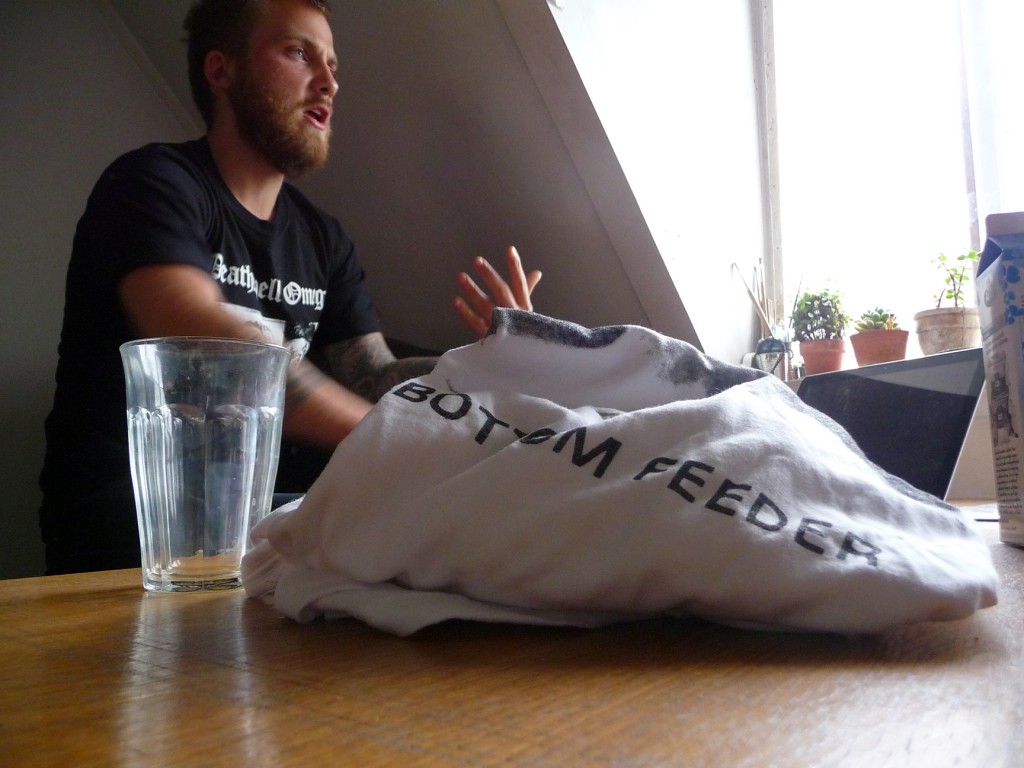 Empress: How long did it take from the moment when you decided to start your label until the first record was released?
Nikolaj: Not long, only 2 months or so. Our first release was the Torchlight demo on tape, and it was sold out within 3 weeks.


Empress: Getting to the real basics: What do you need to start your own record label, in terms of practical things and connections?  Did you start from scratch or could you resort to former experiences, your own and those of others? And do you need or have a financial cushion as a basis?
Nikolaj: First of all you need to be dedicated. It sounds like a cliché but its true. Our label is a non-profit label that we run in our spare time with no intention on ever to make any personal profit from. And we still use 2-3 hours everyday of the week on emailing, promoting, networking etc. All this is absolutely necessary to survive as a new label releasing new bands.
We started from scratch, yes. I have been playing music and touring for the past 10 years, but I hadn't really made any contacts in the scene where the label fits in. Of course I have a lot of experience from seeing friends doing it for years and years, but you still need to figure out how to promote your releases, get reviews, get distribution, etc., etc.
We started out putting out money for our first releases, and then we threw a big support party that brought in enough money to put out our first LP  which is also the most expensive one. And now everything is running fairly smoothly… so far.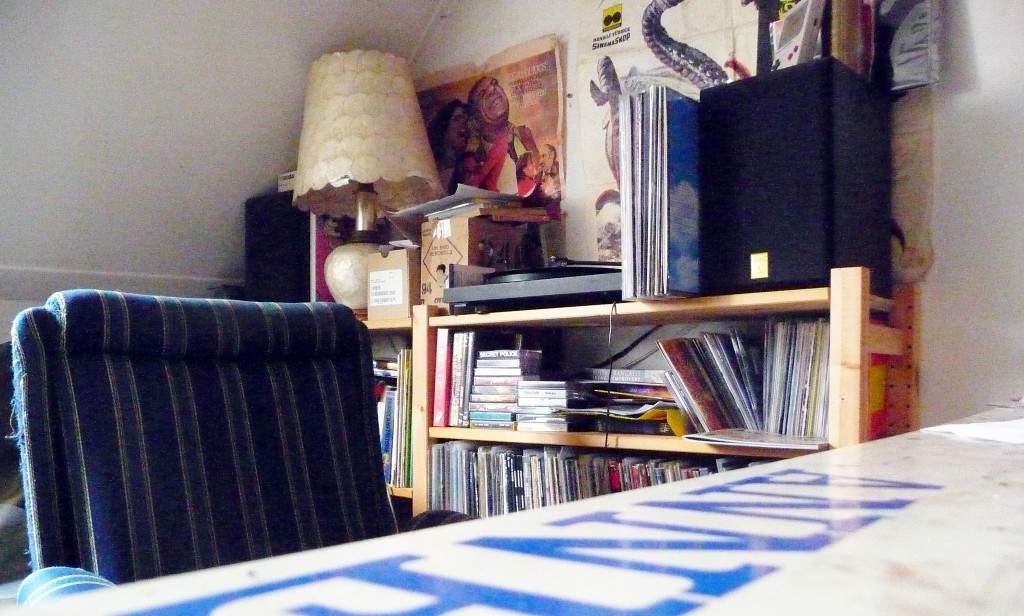 Empress: Were there a lot of bureaucratic obstacles before you could start?  Or are there national institutions that were willing to help you for free?
Nikolaj: No to both questions haha… The only obstacles we have bumped into so far is the Danish postal company whose prices are killing us haha.
 [At this point Nikolaj considers to give as a handful of copies a newly released EP to take with us and to give them to his German distributor – that plan is abolished because our backs are already creaking under the weight of our backpacks and because it wouldn't pay of to bring just a few records with us. Of course this must lead to another question]
Empress: Do you have to resort to a lot of unconventional ways of promoting and distributing your records, maybe due to the shitty regulations in Denmark, e.g. like the postal system etc.?
Nikolaj: The Danish postal system is killing us. Literally. It is only because of my network, and a lot of my friends living part time in Denmark and Germany that this is possible.
We have a German distributor for our vinyl releases, but to get the records to him we have to drive them to Germany ourselves where he picks them up. That is were our friends kick in and help us out a lot – without them running the label would not be possible.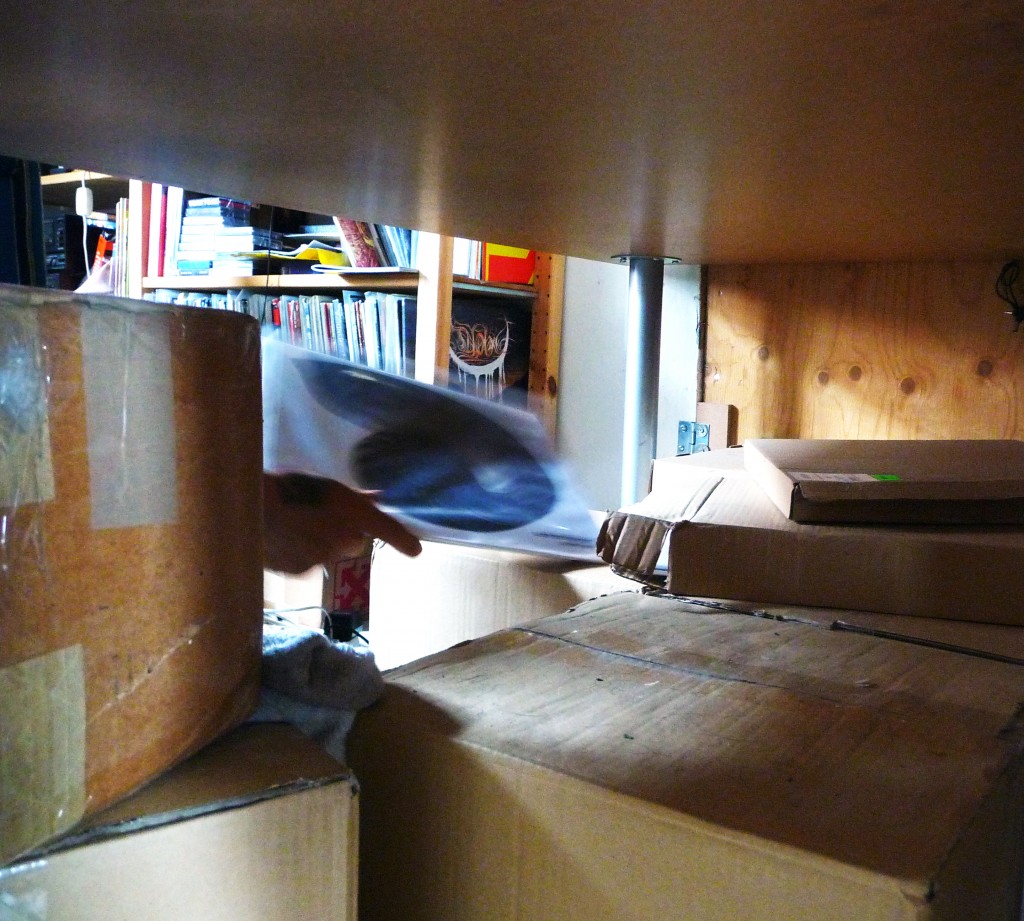 Empress: Are there any other small record labels that you are connected to? Is there more a mentality of helping each other out or is there a certain point where competition takes over?
Nikolaj: We are connected to a lot of people, and the network gets stronger day by day. We haven't encountered any competitive attitudes or people being unwilling to help at all. I will use this as an opportunity to bring a shout out to: Serpent Pulse, Vulgar Records, Posh Isolation, Hjernespind Records, Northern Heritage, Doomentia Records, Parasitic Records.


Empress: Do a lot of bands approach you, asking you to release their stuff? What must a band have for you to be willing to do so? And Are there any bands you wouldn't release?
Nikolaj: People are always welcome to contact us, but mostly we contact and pick the ones we want to work with. So far the only band that contacted us that we decided to work with is a band from Sweden: Patologism. We rejected a big bunch of bands, either because they straight up suck, or because their music doesn't fit our concept. Since were not making ANY money of it, we have to be able to look back in 5-10 years and be happy about each and every of our releases.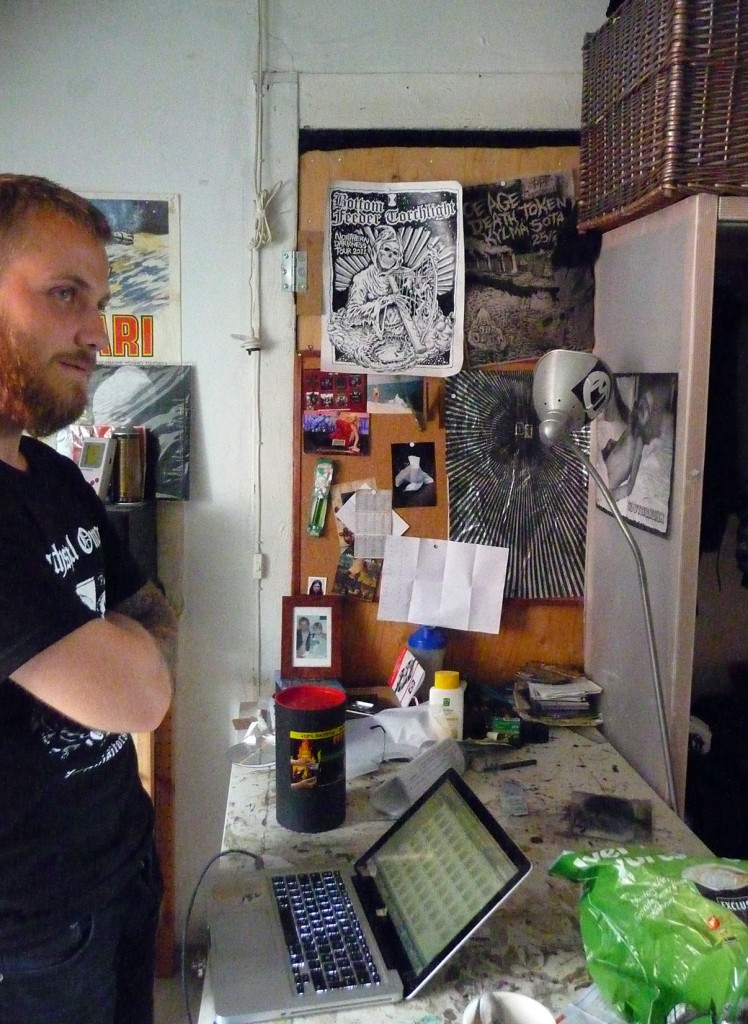 Empress: Once you have decided to release a band, what happens next? Operating from your bedroom, you don't have many resources, so how do you proceed?
Nikolaj: Well, I guess the process goes like this. We…
…decide which format would fit the release.
…decide if we are making the cover ourselves in Copenhagen or at the pressing plant.
..wait for all the finances to be in house.
…get the music to the pressing plant
…start promoting the music.
I think it goes more or less like that. It is actually kind of hard to describe step by step, it is just something we do, haha.

Empress: Do you also work on the music itself? Do you have access to a studio and can you practically influence the creative process?
Nikolaj: So far we haven't influenced any of the musical stuff. But we made the cover for Patologism's Demo. They came up with something and we thought we could do better, so we offered them to do everything for them, and they were happy about what we came up with. Usually it is the artists themselves who are responsible for the artwork.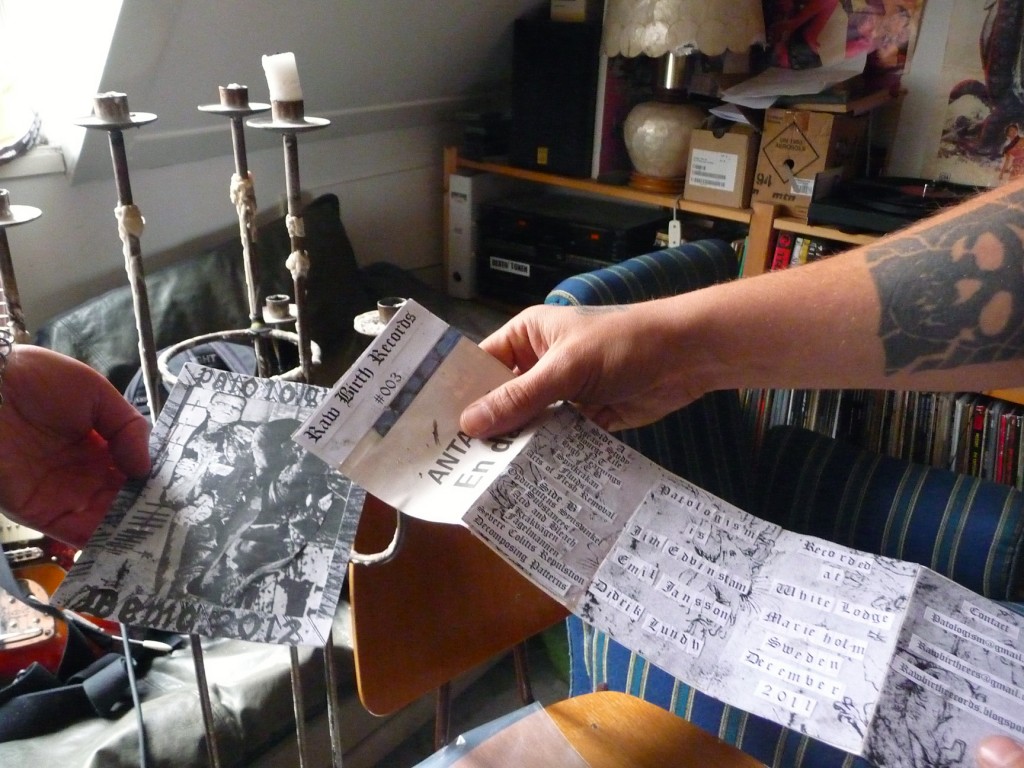 Empress: How are your releases perceived in the underground? You got reviews on Doomantia and the likes, so how much effort do you put into being noticed? Promoting your stuff must be at least as much work as producing it, I guess?
Nikolaj: Promoting our stuff is actually far more work than producing it. The producing is done by pressing plants and so on, so that is basically a email or two and then it is solved. Promoting on the other hand is a never ending process, but of course it gets easier as time passes. Right now, as we have just started RBR, we have to put a great amount of time into it. But it pays off. Tons of reviews start showing up, and blogs start to put our releases up. That's nice to watch.

Empress: Do you think your label will ever "pay off"? Is that a goal of yours at all?
Nikolaj: No, and no. The only ambition is to have enough money to put out the music we love when we want it. Once you get to a point where you make money of it, it becomes a job, and I hate working…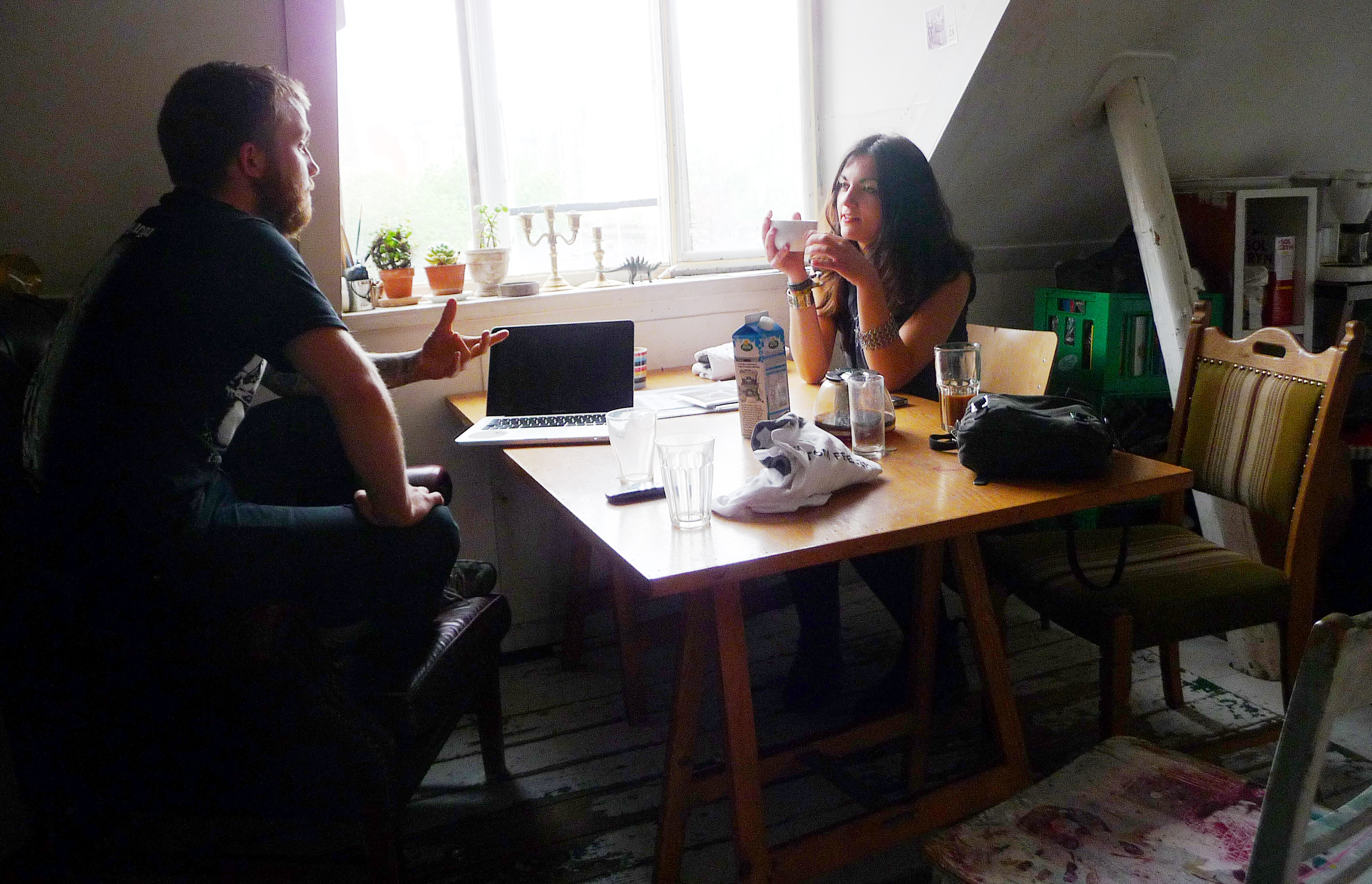 Empress: You will be starting to study in the nearer future, so once you have started this, do you think there will be enough time left to go on with the label?
Nikolaj: Oh yeah for sure. The study part should only contribute to my personal development, and music in general will always be my number one priority. And then we are two people running the label, so when one is busy, the other one works a lot. We are a great team I think

Empress: How do you see the situation for record labels in general, or in Denmark specifically?
Nikolaj: As long as people are dedicated and willing to put the effort into it which their label deserves, everything will be fine. Fuck post danmark, fuck told og skat [customs and taxes].

Empress: Is the CD dead?
Nikolaj: No.
all pictures by Diana Stefan